Floor Installation Services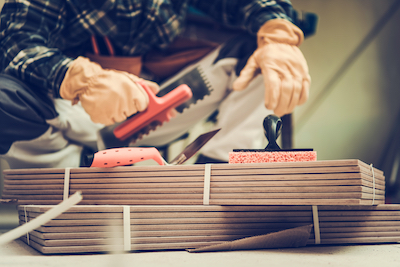 Whether we are installing new flooring for a brand new commercial space or replacing your existing flooring, you can trust us to get the job done perfectly from the moment we step in the door.
"Flooring looks great! Your guys are working very hard and smart! They're probably going to finish today. Tile is fabulous! Looks so good." - Behr Construction
With Texas Floor Covering, we pay attention to every detail by vacuuming each job after completion to keep from having punch-list items at a later date. We also do a complete debris check after the fact, not just in the spaces we are working in, but in the entire building that we may have passed through, such as parking garages, elevators, stair wells, restrooms and corridors.

All of our work areas are roped off to ensure safety and quality control. Our certified and insured professional installers have been with the company for many years, providing a level of expertise you won't find anywhere else. They are clean, quiet, and leave a pristine environment for you to enjoy when the job is complete.